Named after the restaurant waiter is the Serveur Mirror with its simple and frameless design a practical combination of tray, wardrobe and mirror. The gesture of the waiter and the gesture of the mirror stands for a symbolic sign of helpfulness and hospitality. So when you get home, the mirror will hand you its tray to relieve you from everyday objects.
The steel curved shelf offers the possibility of storing everyday utensils such as keys, wallets or mobil phones when entering the corridor area.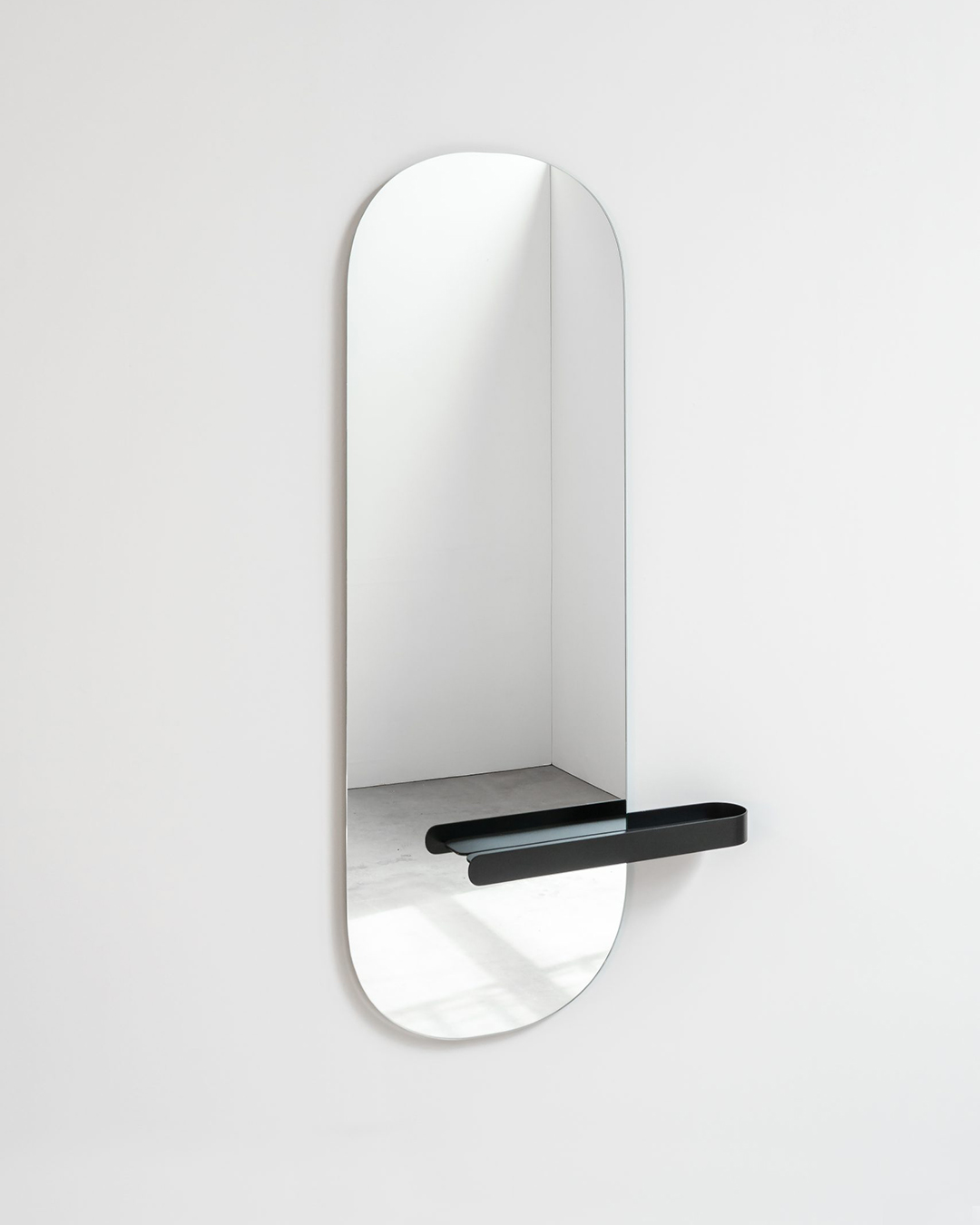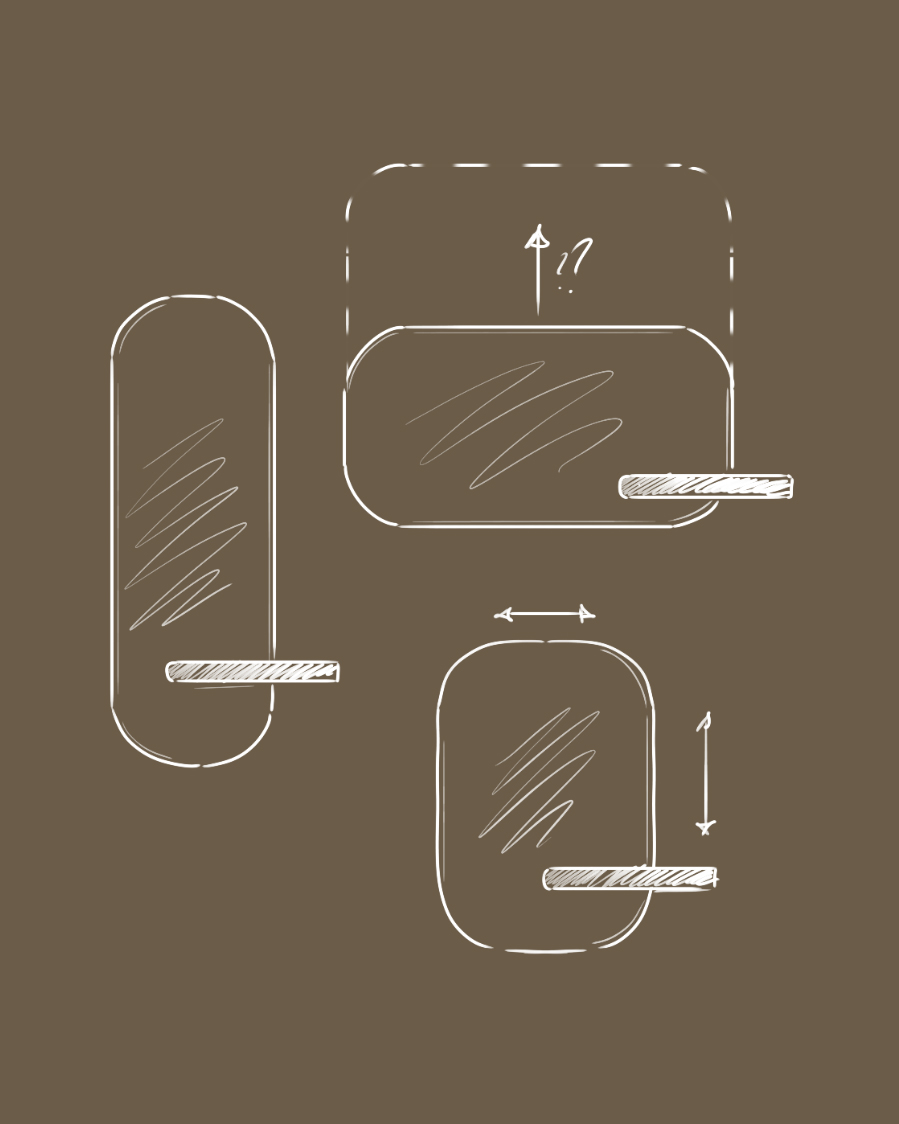 Serveur is characterized by a clear and minimalist aesthetic and fits discreetly into the interior.